We're finally done :-) We still have some trim work to do, and we're still deciding if we should paint the plug covers. One day I'd like to have all black appliances. Also you must ignore the country blue roman shade in the kitchen. I ordered new blinds today to replace them.

Sorry...no before pictures. I'd have to dig through some old pictures to find some. That could take a lonnng time :-)

Ta da!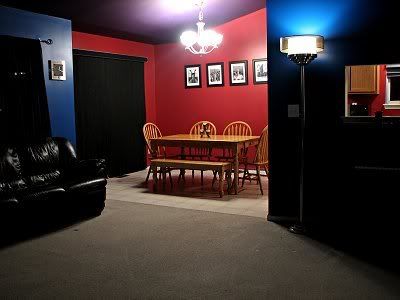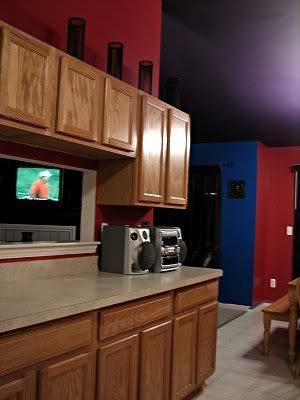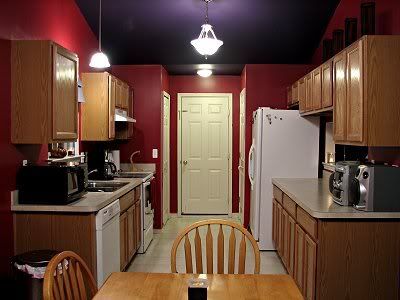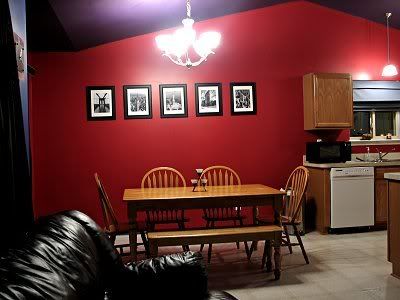 Don't mind Craig. He's obviously hard at work and couldn't be bothered to move.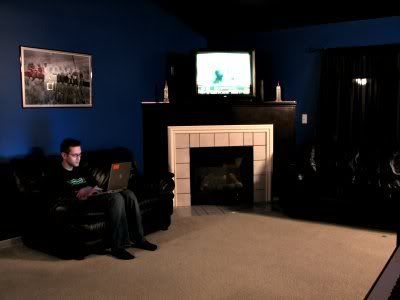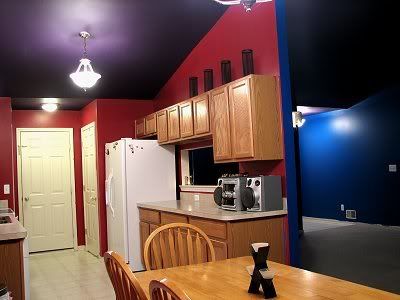 I could have waited til morning, when there was more light in the room. But I'm afraid by the time that happens, my three little toy-tornadoes will have already come through and distributed toys everywhere.

This concludes the paint blog series. I hope you've enjoyed it. Tune in tomorrow for the story of the mysterious coffee mug . . .